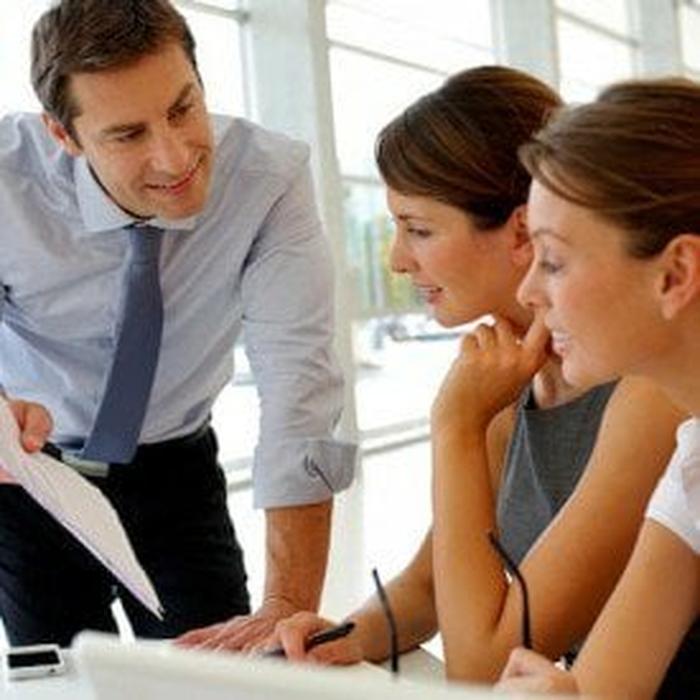 Ever heard your employees say that they would like to take ownership of their work but feel like they don't have that power? Do you feel frustrated by your team's reluctance to take charge or make quick decisions?
If so, you're not alone. A culture of personal accountability, where employees possess the freedom to make appropriate decisions and the courage to take ownership, is the single most powerful, most desired, and least understood characteristic of a successful work environment.
Fact is, accountability is something we often try to mandate, but it's not a process or a tool. You can't force someone to be accountable—just like you can't make someone funnier or better at math. But what you can do is hold your employees able to succeed and give them the necessary tools to accomplish what they have been tasked to do. When you do this, they will naturally develop an ownership mentality that benefits them and the organization as a whole.
Here are three ways to inspire personal responsibility among your team.
Learn From the Kids
Can you imagine a school where kids are responsible enough to make all the rules? They get to choose what they study, when they study, and for how long, and they get to make all the decisions that impact their school. Are you picturing chaos? The Brooklyn Free School in Brooklyn, New York was created on this democratic principle—and it's working.
How has the school achieved such a high level of personal accountability? It holds mandatory weekly gatherings called the Democratic Meeting, where students pose challenges, propose new rules, and set policies. All voices can be heard and all count equally—the youngest kids have a vote equal to staffers. As it turns out, when students know that their voices have a direct impact on the school, they begin to feel that the success of the organization is their own success, too.
To translate this model to the workplace, ask for employees' feedback and input on team projects and goals. Encourage their opinions on important decisions affecting the company. Give your employees a voice so that everyone shares the context that they are able to contribute to the success of the team. Of course, you won't be able to act upon everyone's opinion every time, but when people feel like they're being heard, it will go a long way toward enriching relationships, fostering collaboration, and heightening engagement.
Delegate the Right Way
Often, employees don't make decisions or take ownership of work because they're not quite sure if they should. They feel like they need to check in with you—or they're afraid of making a decision with which you won't agree.
You can solve this problem by making sure you're delegating effectively. Delegation is more than just assigning projects—it's about clearly communicating where the decision-making power lies and allowing your employees to hold themselves able to take responsibility for their results.
At Fierce, we use the analogy of a decision tree. When working on a task or project, someone can be delegated a responsibility at four different levels: root, trunk, branch, and leaf. Each level has a clear definition of what is expected of them for that project and how to interact with you, the leader, regarding decision-making. For example, someone making a leaf decision doesn't have to check in with anyone before taking action, while a trunk decision allows employees to make the decision as long as they check with the leader before moving forward.
This type of delegation isn't for the faint of heart. It requires a lot of time and energy on your part to communicate your expectations to those around you. But eventually, it will yield an environment of ownership that is not paralyzed by fear.
Have a Plan
Similarly, fostering an accountable culture means that everyone has a clear understanding about key objectives. And this doesn't necessarily mean you have to set those objectives—bring your employees along in the process. Set a roadmap for your team as a whole, then ask each team member, "What do you think your performance objectives should be this quarter to meet our team goals?" and, "What results will you deliver in the next three months and how will I know that they're getting done?"
Align your team on a vision of where the company and team is going and make sure each employee sees where he or she fits in the picture. Employees aren't going to feel compelled to accomplish something unless they are emotionally engaged.
And that's where your own accountability comes in. As the leader, you need to make sure that your employees are invested in what they're doing and engaged with the broader team goals. If you do everything in your own power to hold your employees able to succeed and grow, you may be surprised by what they accomplish.