Hinge Health
Hinge Health delivers best-practice care that improves chronic pain without drugs or surgery.
Industry
Technology, Healthtech
Location
Flexible / Remote
+ 5 more
San Francisco, CA
New York, NY
Portland, OR
Minneapolis, MN
Chicago, IL
Size
1,001 - 5,000 employees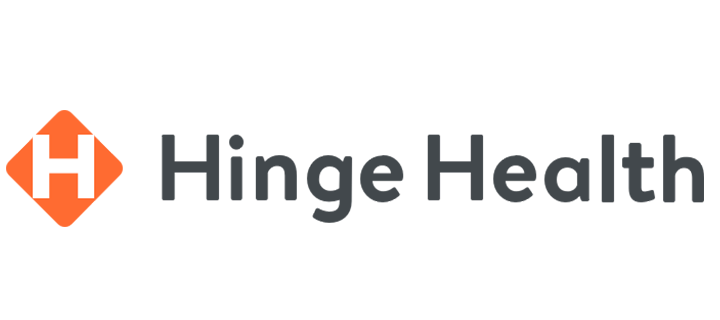 Working at Hinge Health
Hinge Health is pioneering the world's most patient-centered digital clinic for back and joint pain. The company is made up of a diverse team of scientists, medical professionals, and engineers on a mission to tackle one of the toughest issues facing healthcare today, starting with musculoskeletal (MSK) disorders. When people go to work at Hinge Health, they take on more than a job—they have the opportunity to be a leader in the health space, while changing the lives of patients suffering from chronic pain. Hinge Health is a place where employees can experience continuous growth and development, a culture of feedback and open communication, and mutual trust and respect among colleagues.