Are you passionate about helping others succeed in their job searches? Looking for a great new place to share your career expertise? Have a great idea that you think would be perfect for our readers? The Muse is always looking for career experts who are interested in contributing and solidifying their reputation as HR professionals, recruiters, or coaches. In addition, we love inspirational personal stories about career changes and comebacks.
What We Want
Advice from experts in fields related to career and job search topics
Articles that offer a fresh, interesting take on career advancement, management, or the job search (think "5 Fun New Ways You've Never Thought to Network," not "Why You Should Network")
True stories about unique, original ideas that landed you the job or the promotion
Actionable, tips-based pieces, expert-backed trends pieces, and personal stories that are positioned as advice to our readers
Strong writing that matches our voice and style (think professional, smart, and SFW, but fun, fresh, and conversational)
What We Pass On
Basic stuff, à la "5 Resume Tips." If you could find it on every other career site out there, it's probably not for us.
Articles targeted to college students, entrepreneurs, or business owners
Lifestyle content (food, fashion, makeup)
Anything overly (or even subtlely) promotional of a specific company or brand
Anything with unnatural inline links (sorry, we don't accept guest posts from writers who work to place links for a brand or company.)
Content that has been published elsewhere
Anything that sounds too formal
What You Get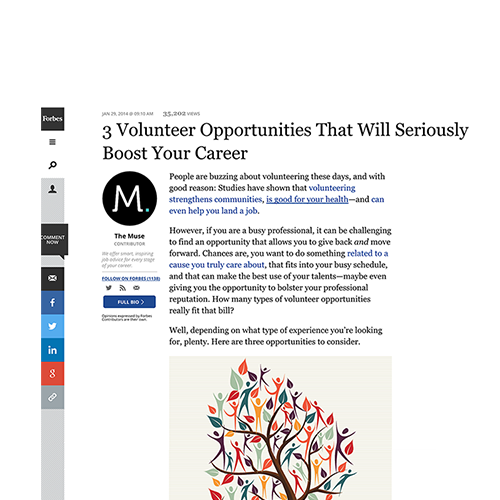 OVER 5 MILLION EAGER EYES
Your piece won't just be seen by our readers: Your article will be shared far and wide via social promotion and our stellar syndication partners.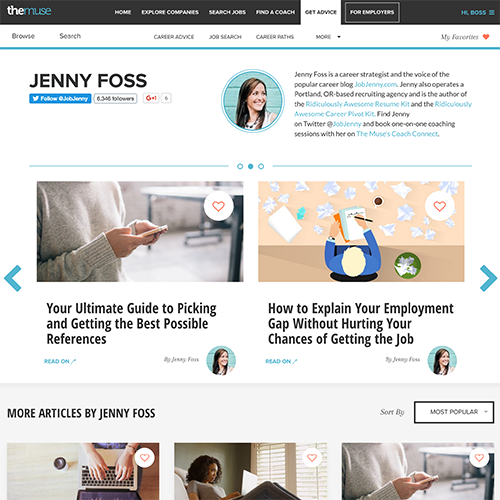 SO MUCH MORE THAN A BYLINE
Each contributor gets a bio with links to their work and an author page with social follow buttons—making it easy for readers to find more of what you do.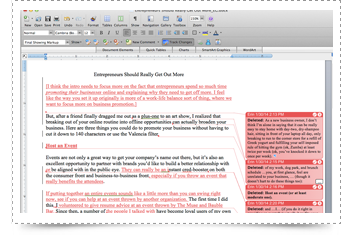 EDITORIAL INSIGHT
You'll work with our editors to get your article ready to publish—meaning you get feedback to become an even better writer (and references for down the road).
Featured In



Ready to get started?
---
We unfortunately don't have time to respond to all inquiries, but we'll be in touch within two weeks of submission if we'd like to hear more. Just a note though that we won't consider pitches that don't include all of the information listed in that box to the right. below.
Note: Please do not contact individual editors. We promise everything sent to editor@themuse.com is read.
To submit a story for consideration, please email editor@themuse.com with the subject line The MUSE PITCH: [Story Idea] with the following information:
A bit about you: Tell us about yourself, the experiences you have to share, and why you're the right person to write this article.
Your idea: Pitch us your article idea. Tell us the title, write out a sample introduction, and then briefly outline how you would approach the rest of the piece, including any experts or sources you would include. Please don't send a full draft.
Links: Send us 2-3 samples of your previous writing. (If you've never written before, consider the pitch above your writing sample.)
Your LinkedIn Profile: The internet's a wacky place and we want to make sure you are who you say you are. The best way for us to do that is to take a look at your profile.