One of our goals at The Muse is to help you take the next step in your career. To achieve this, we're constantly adding companies (including all of their current job openings). Here, take a look at the latest 10 businesses on our site.
On this list, you'll discover employers in a range of industries. If you're interested in healthcare, don't miss Bayada—an international nonprofit that provides home care—or Intuitive, which builds robotic products that aid in surgical procedures. Other companies include retail giant TJX Companies, Inc. (owner of T.J. Maxx, Marshalls, and HomeGoods) and the consulting firm Publicis Sapient.
Keep reading to learn more about each business. There's a good chance you'll find the right fit, and even your next job.
1.
BAYADA Home Health Care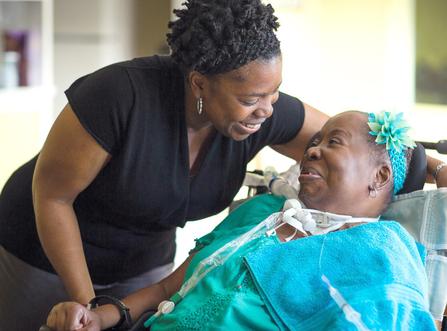 Ever wonder why nurses at Bayada "LOVE what we do"? It's a restful nights of sleep knowing you had the time and resources to give quality 1:1 care to your client. It's the importance BAYADA places on family and work-life balance. It's because nurses only work the days and shifts they choose.
Every home environment and client is unique, whether they're an infant, geriatric, or somewhere in between. Like all of our nurses, you can choose to work with the client that melts your heart.
BAYADA also ensures every nurse has an opportunity to advance in their career. Our extensive paid training and state-of-the-art simulation labs will leave you feeling comfortable and confident before your first visit with your favorite new client. We offer opportunities to learn a new specialty or further develop your area of expertise.
Get back to doing what you love, as the nurse you always wanted to be.
2.
The TJX Companies, Inc.
That moment when you find an amazing value when you least expect it? That's exhilarating. As is being part of the team that helps make magical moments like these happen. Associates bring our business to life, and we aim to support them by making TJX a terrific place to work. We strive to attract talented individuals, teach them our off-price model, and support their careers. We are very proud of our culture and are committed to our core values of honesty, integrity, and treating each other with dignity and respect. In fact, developing talent and championing our culture have been global business priorities year in and year out. We believe this encourages many Associates to join us not just to find a job, but to build a career.
3.
Taskrabbit
We are a group of mission-minded people working in a remote-first environment. Our culture is collaborative and pragmatic, and our values are embedded in all we do, from hiring and culture to our platform and product roadmap. We're driven by our mission to transform lives, one task at a time, and our team rallies around our core values and leadership principles with focus on inclusion and diversity to create a dynamic, inclusive and thriving company culture.
4.
Publicis Sapient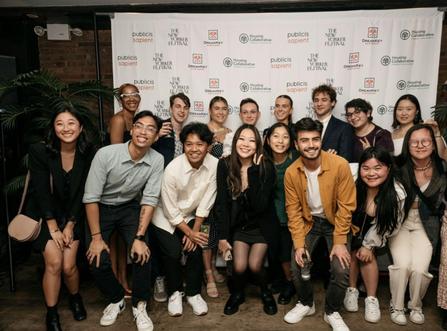 You want to do work that matters. We want to make that possible.
For 30 years, Publicis Sapient has helped the world's most established brands evolve for a more digital future. We combine strategy, experience design, and engineering to build products and innovate game-changing services that allow our clients to thrive. Through it all, one thing has remained constant – the secret to our success is hiring people like you.
Publicis Sapient has a purpose-driven culture and our core values help us live that purpose. Engaging with openness, inclusive collaboration, learning mindset, partnering for client impact and embracing the future are all foundational core values at Publicis Sapient.
5.
Intuitive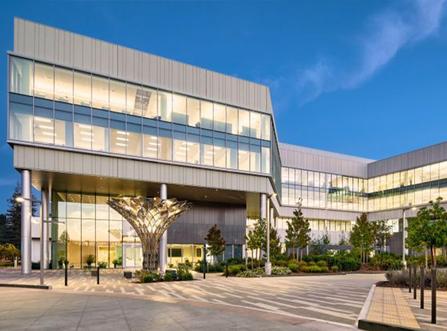 Complacency is the enemy of progress, and at Intuitive we never settle for good enough. We bring together the thinkers and doers; those who pursue excellence and are energized by discovering ways to do what can't yet be done. We question, we test, we challenge each other and the status quo until we see the impact we've made, until we've set a new standard for minimally invasive care. We revel momentarily in our achievements before starting the cycle again, excited to build better.
To prove what's possible takes a continuous cycle of curiosity and tenacity, working together in a collaborative and inclusive environment to deliver outcomes that can only come from many minds and determined hearts. At the center of innovative technology and healthcare is Intuitive, energized by possibility and powered by people with an insatiable desire for what comes next.
6.
Allegheny County Department of Human Services
At the Allegheny County Department of Human Services (DHS), we are not just an organization; we are a community of dedicated professionals committed to making a positive impact on the lives of individuals and families in our county. When you join DHS, you become part of a collective effort to support, innovate and create lasting change.
Uplifting communities is at the heart of what we do. We believe in the power of individuals to transform their lives and communities. Through our wide range of programs and services, we support individuals to overcome challenges, fulfill their potential and achieve self-sufficiency. Whether it's providing essential support to vulnerable populations, offering resources for personal growth and development or advocating for social justice, DHS is committed to helping those we serve to lead fulfilling and dignified lives.
7.
Garrett Advancing Motion
Working at Garrett means engaging, learning and innovating in a multicultural community, where every voice is heard, and each idea valued.
At Garrett we are committed to achieving workplace diversity and fostering a culture of inclusion. Diversity & Inclusion are core components of embracing the many different talents and backgrounds of Garrett's employees.
We use policies and programs to create an environment where everybody — regardless of race, ethnicity, sexual orientation, gender identity, age, language, abilities/ disabilities, socioeconomic status, geographic region, national origin or other diversity — are involved, supported, respected and connected so they can reach their maximum potential.
Our Code of Business Conduct and global Diversity & Inclusion policy cover all our employees, as well as temporary employees, consultants, contractors, secondees, interns and graduates.
8.
Ensono
Ideas Start Here
Developing impactful solutions is something we do together at Ensono. We know that great thinking happens when many voices are heard, and people are supported to run with their ideas. You'll experience a unique culture of listening backed by leaders with passion for our business and a genuine interest in trying new things.
Growth Starts Here
Here your skills and expertise will grow every day, alongside the tech ecosystem. You'll be empowered to do impactful work by influencing mission-critical platforms, modernizing systems, and building innovative applications in partnership with clients.
Adventure Starts Here
At Ensono you'll be encouraged to master your craft, to ask tomorrow's questions today, and to chart your own path. We focus on client impact with curiosity and a feeling of relentless commitment because the possibilities ahead are what we make of them.
9.
Data Annotation
At Data Annotation, you will join over 100k+ members to help train AI chatbots. Whether you are a writer, software developer, or someone who is looking for interesting work- we would love for you to join our team. We have paid out tens of millions of dollars to our current workforce and are eager to continue to offer new projects so that you can decide how you want to spend your time.
10.
Vestas
At Vestas, we believe when people feel safe, trusted and listened to they achieve the best results. Therefore, we promote an inclusive and motivating environment where everyone can be confident that their voice will be heard. ​
Working at Vestas means understanding that with many different areas of expertise, collaboration is fundamental to our success and enables us to thrive in our diverse international environment.
Here at The Muse, we partner with a lot of great companies to bring you insider looks at their offices and awesome job listings. These employers pay us to be featured on the site, but these Muse-worthy brands made this list not just because they want to be included, but because their culture, policies, and employee feedback showed us that they deserve to be.
Think your company should be on a list like this? Learn more and get in touch!