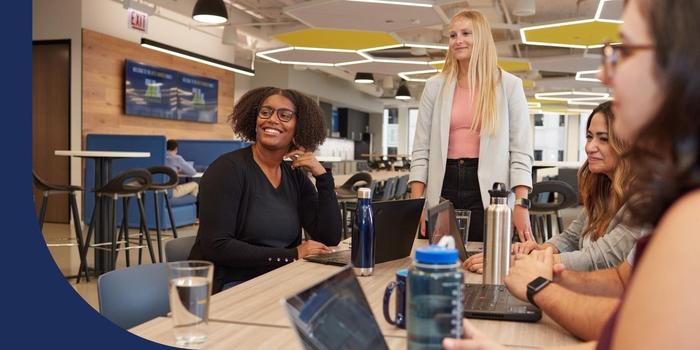 Whether you're seriously job hunting or just casually browsing to see what else is out there, you've come to the right place. The Muse is constantly partnering with new companies, including these 28 awesome employers.
You'll discover businesses of all sizes in a range of industries, from tech and healthcare to media and entertainment. The best part? When you read our company profiles, you get an inside look at what it's really like to work there. For example, you can learn about the hands-on experience interns receive at national home builder Taylor Morrison or find out how employee resources groups foster a sense of community at digital services firm West Monroe.
Keep reading to discover all the newest companies on The Muse, and see what opportunities they have to offer.
1.
Taylor Morrison
2.
West Monroe
3.
Cook Children's Health Care System
4.
Morning Brew
5.
Trupanion
6.
mabl
7.
Equinix, Inc
8.
Capital Group
9.
Atos
10.
Avis
11.
EcoVadis
12.
Enova
13.
Exelon
14.
Freshworks
15.
Grubb Properties
16.
Here Technologies
17.
Humana
18.
iPipeline
19.
Madison Logic
20.
Merck
21.
Paysafe
22.
PTFS
23.
Q-Centrix
24.
Selina
25.
Signavio
26.
Navan
27.
Walmart
28.
Discover
Here at The Muse, we partner with a lot of great companies to bring you insider looks at their offices and awesome job listings. These employers pay us to be featured on the site, but these Muse-worthy brands made this list not just because they want to be included, but because their culture, policies, and employee feedback showed us that they deserve to be.
Think your company should be on a list like this? Learn more and get in touch!