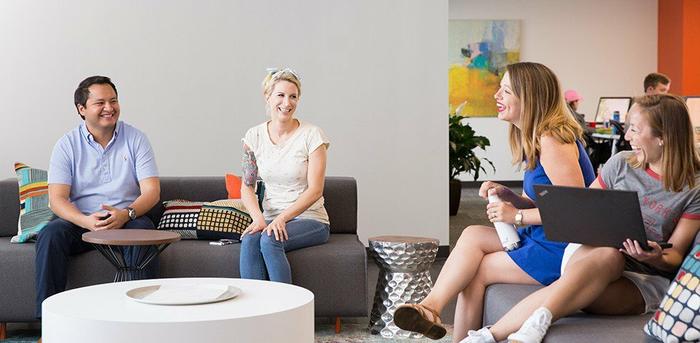 Was one of your New Year's resolutions to find a super innovative employer that would empower you to stretch your creative muscles, disrupt entire industries, and push the envelope each and every day?
Well, your year is off to a great start then. The 27 companies we've rounded up on this list are all incredibly inventive and forward-thinking. And they continue to break new ground by relying on the insights, opinions, and ideas of their employees.
Think you could fill those shoes? Every single one of these companies is making big hires right now. Looks like you're about to check at least one resolution off your list.
Read More: These Are Some of the Most Innovative Companies to Work for—and They're Hiring!
1. Dun & Bradstreet
2. LegalZoom
3. Vrbo
6. Upwork
7. Goldman Sachs
9. CBS Interactive
11. IDSS
14. Stack Overflow
15. Glaukos Corporation
18. Medidata
19. Big Fish Games
20. Kohl's
22. Unruly
26. DentalOne Partners
27. HP